South Dakota Gov. Kristi Noem sued the Biden administration on Friday for canceling a planned July 4 fireworks display at Mount Rushmore.
The Republican governor is asking a judge to order that a permit be granted "expeditiously" so the Independence Day celebration can be held at the iconic national monument, Fox News first reported.
"Mount Rushmore is the very best place to celebrate America's birthday and all that makes our country special," the federal court filing says.
"After telling us they'd 'circle back,' the Biden Administration has not responded to our request to uphold the Memorandum Agreement between the State of South Dakota and the National Parks Service to host a safe and responsible national celebration and fireworks show."
White House reporters fume over Biden administration's media policy: report
White House reporters are ​seething over a policy that requires them to submit quotes from interviews with Biden administration officials to the communications team for approval, editing or veto, according to a report on Tuesday. ​

The White House is demanding that reporters who conduct interviews with administration officials do so under conditions known as "background with ​quote approval," Politico reported.

The information from the interview can be used in a story, but for a reporter to be able to attach a name to the quote, ​the reporter must transcribe the comments and send them to the communications team, the report said. ​

At which point, the White House can approve them, edit them or veto their use. ​​

Politico's West Wing Playbook, which reported the practice, acknowledged that it participated in the arrangement when it did a piece about speechwriter Vinay Reddy that was up against a deadline.

And the report noted that the Obama administration and the Trump administration also used the arrangement, but the Trump communications team deployed it less often than the Biden White House.

The exercise is a carryover from the Biden presidential campaign and one that is irking White House reporters. ​

"The rule treats them like coddled Capitol Hill pages and that's not who they are or the protections they deserve," ​one reporter told Politico.​

"Every reporter I work with has encountered the same practice," ​another reporter said.

But while individual reporters have fumed over the arrangement, there​ has yet to be a coordinated response against it among the White House pool.

"The only way the press has the power to push back against this is if we all band together," said the first reporter.

T​he report said at least one White House reporting team has been having discussions about reaching out to other media outlets to present a unified front to administration officials.
Asked for comment by Politico, White House spokesman Michael Gwin wanted to go off the record, but later texted a statement from press secretary Jen Psaki.

"​We would welcome any outlet banning the use of anonymous background quotes that attack people personally or speak to internal processes from people who don't even work in the Administration,"​ Psaki said.

"At the same time, we make policy experts available in a range of formats to ensure context and substantive detail is available for stories. If outlets are not comfortable with that attribution for those officials they of course don't need to utilize those voices."​

New York Times reporter Peter Baker told Politico that the practice began in the interest of adding more transparency to administration officials' quotes. ​

"What started out as an effort by reporters to get more transparency, to get people on the record more, to use fewer blind quotes, then got taken by the White House, each successive White House, as a way of taking control of your story," ​Baker told the outlet.

"So instead of transparency, suddenly, the White House realized: 'Hey, this quote approval thing is a cool thing. We can now control what is in their stories by refusing to allow them use anything without our approval.' And it's a pernicious, insidious, awful practice that reporters should resist​," he added.​
The Times barred the practice in 2012, but wouldn't comment on how rigorously that's enforced or whether reporters abide by it.
The White House ​reporting team has "repeatedly objected to background interviews with quote approval" since Biden took office, ​Danielle Rhoades Ha​, a Times spokeswoman told Politico in an email.
She added that the Times "has succeeded at times in getting interviews put on the record."
J​ulie Pace, the Associated Press' Washington bureau chief, told Politico that the news service doesn't permit quote approval.
She said reporters don't allow sources to say, "I want those three sentences you want to use sent over to me to be put through my rinse cycle." 

VIDEO: Is the Biden Administration responsible for 1000 lost jobs in Pennsylvania
Pennsylvania State Senate Majority Leader Kim Ward argues the Biden administration 'is partly responsible because of their focus on only green energy.'
Majority Leader Kim Ward argued on "Fox & Friends" on Thursday that Scranton native Joe Biden and his administration are "partially responsible" for the cancelation of a $1.5 billion steel project, which would cost "at least 1,000 blue collar jobs" because "of their focus on only green energy."
Late last month, Pittsburgh-based United States Steel Corp. said that it is canceling the project to bring a state-of-the-art improvement to its Mon Valley Works operations in western Pennsylvania, citing the fact that the landscape has changed in the two years since the company announced its intentions.
According to the company, project permits initially stalled by the coronavirus pandemic never materialized, U.S. Steel has added capacity elsewhere and now it must shift its focus to its goal of getting rid of greenhouse gas emissions from its facilities by 2050.https://d-945025621672049307.ampproject.net/2104240357000/frame.html
Ward called the situation an "epic disaster," explaining that "here we are with all of these blue-collar jobs and we have these really elitist environmentalists meddling in this stuff, we're not getting our permits to do this work and these people, the environmentalists, if they lose their job, so what? They can still pay their bills right? They can still keep their kids in their private schools, they can still fly their jets."
The loss of what would have been one of the largest industrial investments in Pennsylvania led to criticism from Ward and other politicians in the state, labor unions and business organizations regarding why the project could never secure permits. Some worried it will reduce the prospects of steelmaking in the area.
Ward stressed on Thursday that Pittsburgh is "the steel city."
Joe Biden mocked over tax-break blunder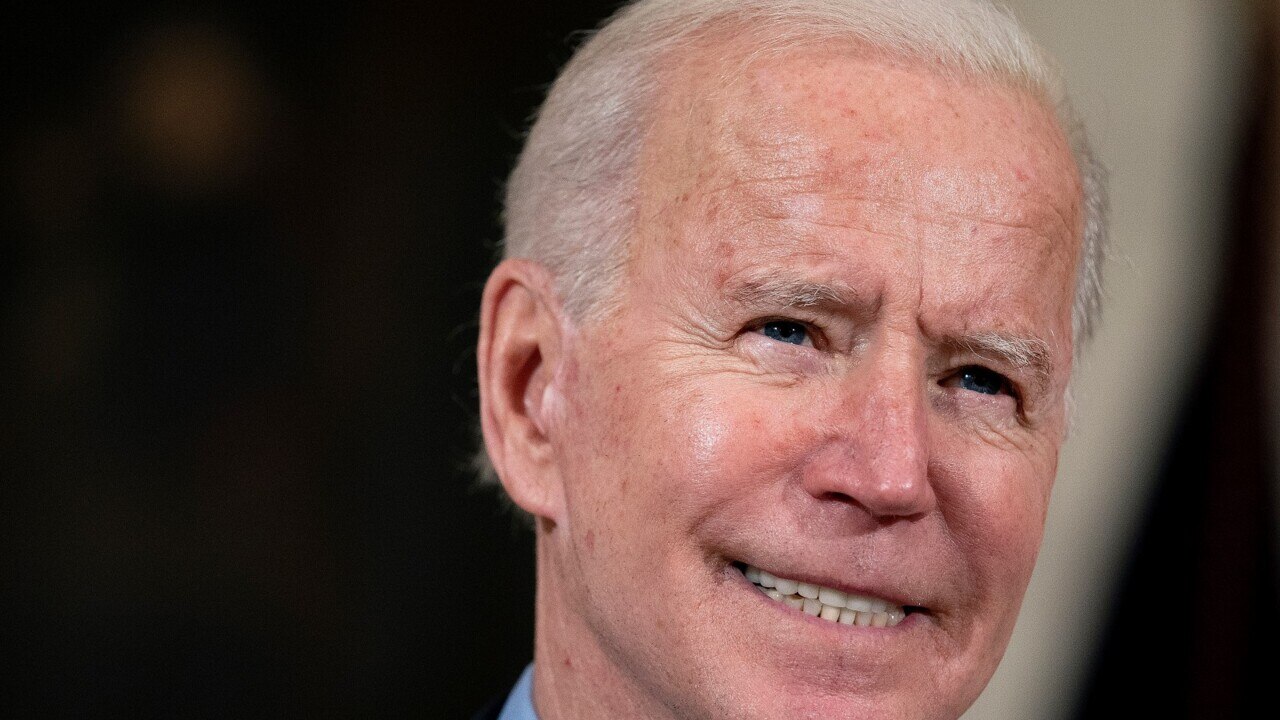 Joe Biden has been mocked after awkwardly claiming he would give everyone earning under $400,000 a complete tax break. President Biden said those pocketing the eye-watering salary would not pay a "single penny in taxes" to help pay for his $4.1 trillion infrastructure and spending packages. The gaffe – which is not a Democrat policy – was mocked on Twitter by Republicans. Republican Senator Ted Cruz said he accepted President Biden's offer. "Dems accidentally call for abolishing the income tax for those making under $400k," he said. "I accept."